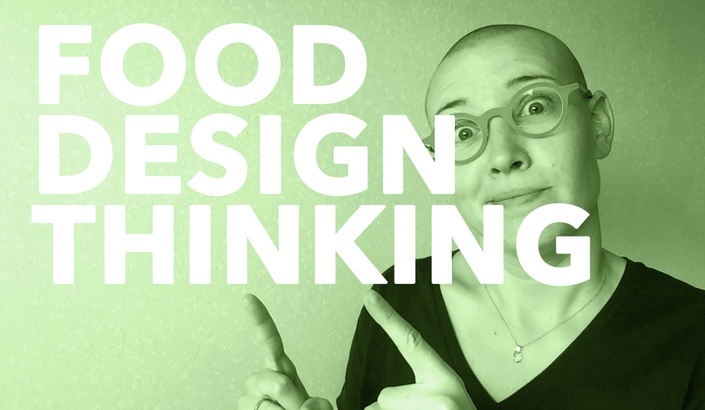 FOOD DESIGN THINKING
The Complete Methodology for Food Creativity
What is Food Design Thinking?
Food Design Thinking is the process that triggers creativity and leads to innovative, meaningful, and sustainable propositions for new dishes, food products, food events, food services, food systems, and anything in between.

The book FOOD DESIGN THINKING: The Complete Methodology is for individuals or companies who wish to integrate Food Design Thinking principles and practice in their practice.
The book introduces to the theory and principles behind Food Design Thinking, as well as presenting all 52 methods that make this process, with worksheets and step by step directions to accompany anyone through their Food Design journey.
GET THE BOOK ON AMAZON:
Amazon.com | Amazon.co.uk | Amazon.de | Amazon.fr | Amazon.es | Amazon.it | Amazon.jp
"A few years ago a company approached me asking to help them understand Food Design and how they could use it in their company. This was one of the biggest food and beverage companies in the world, and they wanted to investigate how Food Design could help them. After an initial collaboration the managers of that company realized the potentials of this exciting discipline, and soon asked: "We understand what Food Design is, and the benefits that it could bring to our company, bow how do we start doing Food Design?". The content of this book is the result of 10 years of research and development that answer that very question. Food Design Thinking is the result of my interest in giving companies and individuals a series of methods and structured activities to achieve great results in Food Design.

Most importantly, I want to give anyone the ability to do great Food Design on their own: no consultants, no experts, just you, whoever you are and whatever your background is. With this process, I believe I achieved this goal.
What I have put together in these past few years is everything you need to design food and around food. This Food Design Thinking process is flexible, scalable, and customisable, so that it can be fit to any company's size or budget. Moreover, in this book you will find all the information and instructions to learn the methods and the principles behind them, which allows you to use this process on your own now and in the future.

I do not believe you need a food designer to do Food Design. I believe that all people need is a process. This is mine, for you."

francesca
"Never before a complete Food Design
Thinking methodology has been developed.
This is the result of years of study and
research, and something I'm proud of sharing with you".
Francesca Zampollo Ph.D.
What is the difference between Food Design and Food Design Thinking?
Food Design is the Design discipline concerned with everything around food and the act of eating. Food Design Thinking is the process that leads to generating new and innovative ideas for any food and eating related project.
What is the difference between Food Design Thinking and Design Thinking?
What makes Food Design Thinking, is a series of specifically designed tools and techniques. These are designed to trigger creativity for projects around food, and could not, for example, be used in a general Design Thinking process. While it is appropriate to use a Design Thinking process for food projects, I argue that when designing food and around the act of eating, adopting a Food Design Thinking process will lead to better and more cohesively designed propositions.
If you are interested in bringing the Food Design Thinking methodology into your practice or business, VISIT MY CONSULTANCY PAGE and feel free to get in touch at onlineschooloffooddesign at gmail dot com