Do you strive to stand out in the ever-growing ocean of food images? Do you long to tell stories and talk about things you care about through food?

In this course, you'll learn how to create head-turning images following an effective and fun creative process. You may even find your own creative voice and style along the way.
What you'll learn in this course:
How to find your own creative voice and style
Action-based strategies to come up with unique concepts
How to translate that idea into a striking still-life food photograph
Basic composition, colour theory and sketching techniques
Low-budget prop and backdrop creation
Basic walk-through of a photoshoot (with materials, tools and basic set-ups)
You'll also get access to Ana's own private collection of resources that have helped her along the way in her creative career. She says, "I'm sure they'll do the same for you." She will also give feedback and support you throughout the process. You'll be able to access the course material and recorded sessions unlimited times.
Who is this course for?
Beginner to intermediate level creatives with access to some kind of camera (DSLR, film or phone)
Anyone looking to find their own unique creative voice through food and photography
People that want to learn about strategies to develop unique creative concepts
After taking this course, you will find valuable insights to create truly unique and eye-catching photographs that reflect who you are and what you want to say to the world. This 7 step guide will help you clarify the creative process, and can be easily replicated for future projects you might have.
Course Curriculum
01 MEET YOUR TEACHER
1.1 Professional background and personal story
02 MY INFLUENCES
2.1 Sharing the books, films and people that influence my work
2.2 What we'll do in this course
03 INTRO TO FOOD PHOTOGRAPHY
3.1 What is food photography
3.2 How to tell stories through food
04 STEP 1: FIND YOUR CREATIVE VOICE
4.1 Where do original ideas come from?
4.2 Observation techniques and why they're important
4.3 Strategies to brainstorm ideas
4.4 Keep track of those ideas
05 STEP 2: CONCEPT DEVELOPMENT AND RESEARCH
5.1 Deep dive into the world of ideas
5.2 Word maps
5.3 How to successfully research
5.4 Create your own references (and anti-references) collection
06 STEP 3: MAKE SENSE OF THAT RESEARCH
6.1 The selection process
6.2 Moodboards
07 STEP 4: SKETCH IT OUT
7.1 Basic composition principles
7.2 Visual hierarchy
7.3 Color theory
7.4 Lighting
7.5 Sketching process walk-through
7.6 Examples and alternative tools to sketch
08 STEP 5: FROM SKETCH TO REALITY
8.1 Low-cost props and set design ideas
8.2 Casting and transforming props
8.3 Tools and other preparation before a photoshoot
09 STEP 6: SHOOT DAY
9.1 Walk through of simple camera and lighting set up
9.2 The life of props after a shoot
10 STEP 7: POST-PRODUCTION
10.1 Basic editing tips
10.2 Share your work
10.3 Ask for feedback
10.4 Repeat all 7 steps again
11 FINAL THOUGHTS AND CONCLUSIONS
11.1 Recap of 7 steps
11.2 Sharing of final project
Your Instructor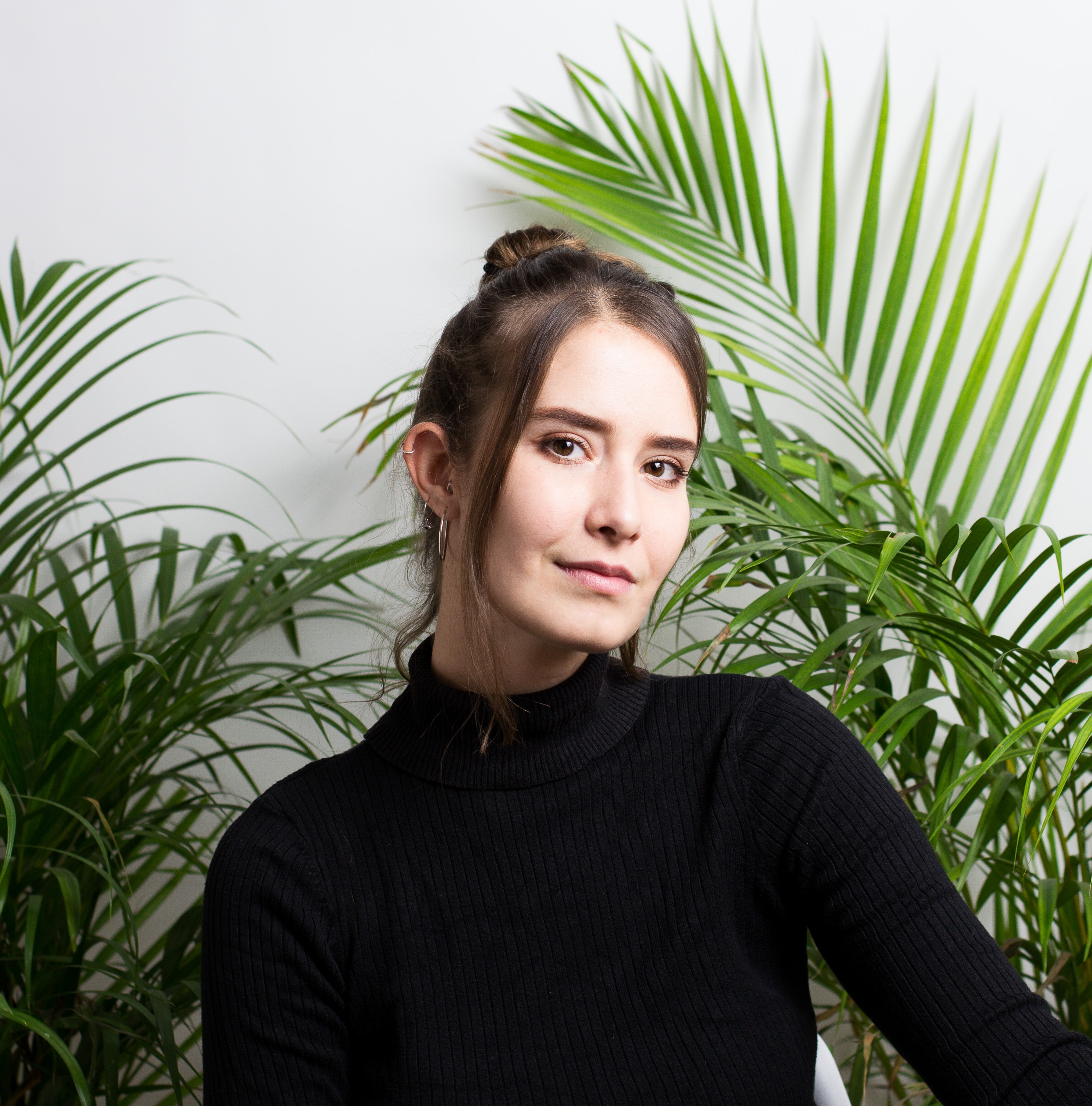 Ana Gutman is a food designer, photographer and creative director based in Mexico City who explores food through its material, healing and emotional properties. She is the co-founder and Creative Director of Yaca Ñaca, a Mexican company that produces vegan food made from jackfruit following a regenerative agriculture and production system.
Her work as a food designer has led her to participate in important design fairs such as Dutch Design Week 2020. She's currently collaborating on various projects that seek to have a powerfully positive impact on the food industry.
Instagram: https://www.instagram.com/anagutman_fooddesign/
Linkedin: https://www.linkedin.com/in/ana-gutman-81401b210/
Frequently Asked Questions
When does the course start and finish?
The course starts now and never ends! It is a completely self-paced online course - you decide when you start and when you finish.
How long do I have access to the course?
How does lifetime access sound? After enrolling, you have unlimited access to this course for as long as you like - across any and all devices you own.
What if I am unhappy with the course?
We would never want you to be unhappy! If you are unsatisfied with your purchase, contact us in the first 30 days and we will give you a full refund.
I'm not a professional photographer, is this course for me?
Yes, this course is designed with a beginner (or even intermediate) level in mind. You'll only need basic knowledge and handling of your preferred camera, whether it be a DSLR, a film camera or even your phone. I encourage you to use the tool you're most comfortable with, there's no need to complicate things.
I have no "fancy" photography equipment or artificial lights, will I be able to take this course?
Yes! This course is flexible enough to accommodate people with different kinds of equipment. You can use a basic DSLR or even your phone to take the photos, and natural light or whatever artificial light you might have for this course. We will not go deep into the technical side of photography, rather, concentrate on concept creation and finding your own creative voice.
I'm not a professional chef or food stylist, will my basic food knowledge work for this course?
I'm not a professional chef or food stylist either. Everyone has some sort of relationship with food, though. Food communicates ideas, emotions and stories, and it doesn't need to look "beautiful" or professionally styled to achieve that.
What will I need for this course?
You'll need to have basic photography knowledge and handling of whatever equipment you might need to take and edit the photographs. Also, you'll need a basic understanding of materials and tools to create props (for example, obtaining textiles, painting/cutting or manipulation of materials for prop and backdrop creation depending on your concept). You'll also need simple kitchen utensils and cooking experience, depending as well on the concept you'll develop.
I have a busy routine and little free time, will I be able to keep up with the course?
Yes, you definitely can accommodate this course to your own time and schedule. This course is designed to be able to integrate many people coming from different time zones. Most of the modules are pre-recorded and you can return to them and any additional class material whenever you like, even after the course has officially ended. There will be a few live sessions for questions and feedback, but we'll try to accommodate the time that suits most people by discussing it in our virtual group chat.
What can I expect after taking this course?
After taking this course, you'll feel more comfortable with concept creation and successfully communicating it with a series of photographs. You'll have a list of idea-sparking strategies and resources to come up with unique creative concepts that reflect your own voice and style.